Woodland Hills Telescope and Binoculars will be live on YouTube Wednesday, June 17th with the latest edition of its ongoing live stream series. The title of this event is "Hardcore Astronomy" and the broadcast will dive deep into the software used for astro imaging. Featured during the event will be Bob Denny, inventor of the ASCOM standard; Bruce Waddington, a developer with PHD2; and Richard Wright with the Software Bisque SKYX team. The seminars start at noon Pacific time on Woodland Hills Telescope and Binoculars' YouTube channel.
During the event Woodland Hills' staff and the guest speakers will be available live to answer your questions and the company's online store will be open online to help you find what you need. It is the perfect chance to learn, perfect and expand on your astro imaging skills.
Here is a rundown of the speakers and seminars with times.
BOB DENNY – ASCOM ALPACA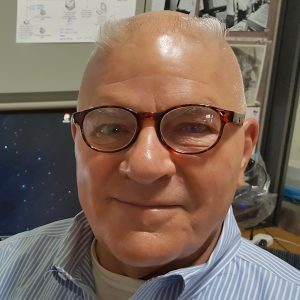 Bob Denny is an American software developer who writes software for robotic telescope and remote telescope systems. He is the inventor of the Astronomy Common Object Model (ASCOM) standard, which has resulted in the easy availability of freeware device drivers for telescopes, telescope focusers, and astronomical observatory domes and enclosures.
Denny is also noted for developing the first web server software for Microsoft Windows 3.1, 95, and NT 4 (Windows HTTPd), as the inventor of the Windows Common Gateway Interface which allows Visual Basic to be used as a web server back-end language, the first Java web server back-end system, and as the author of the O'Reilly WebSite Pro web server.
BRUCE WADDINGTON – PHD2
The Open PHD Guiding project began in 2009 when Craig Stark of Stark Labs, the author of PHD Guiding and Nebulosity, released the source code of his popular PHD Guiding application. In 2012 the project was picked up by Bret McKee who did a major refactoring of the code, reworking much of the internal infrastructure and introducing the multi-threaded architecture in use by the application today.
In 2013 the project maintenance role transitioned to the current maintainers, Andy Galasso and Bruce Waddington, who have overseen the development of the application since then. The application today is the result of contributions from more than 40 developers and translators.
Bruce will be discussing his contribution of a new PHD2_Broker package that lets you use PHD2 with the latest CCD Autopilot automation package (v 5.09.8 or later). You can manage your imaging sessions with CCD Autopilot while letting PHD2 handle guiding and dithering in a coordinated way.
RICHARD WRIGHT – THESKYX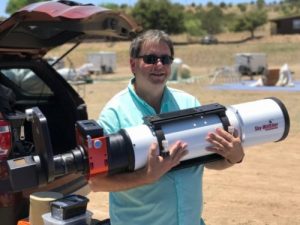 Richard Wright is a software developer by trade and an avid astronomer and astrophotographer at heart. His training led him to Software Bisque where he currently develops software to run observatories and telescopes worldwide along with camera plug-ins and other device interfaces to streamline astrophotography. Richard is also a frequent contributor to astronomy publications like Sky & Telescope, Astronomy Technology Today, and Amateur Astronomy Magazine and has given numerous talks on astrophotography, Software Bisque's products, and his software.
Times
12:00pm – 01:00pm:  BRUCE WADDINGTON – PHD2
01:15pm – 02:15pm: RICHARD WRIGHT – THESKYX
02:30pm – 03:30pm: BOB DENNY – ASCOM ALPACA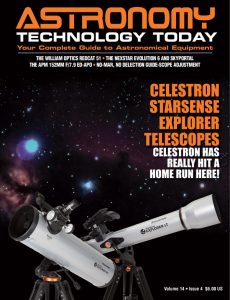 And to make it easier for you to get the most extensive news, articles and reviews that are only available in the magazine pages of Astronomy Technology Today, we are offering a 1 year magazine subscription for only $6! Or, for an even better deal, we are offering 2 years for only $9. Click here to get these deals which only will be available for a very limited time. You can also check out a free sample issue here.