Digital Optica has just announced a new Digital Occulting Device aimed at accelerating the search for extra-solar planets. The company's Digital Occulting Device, paired with its new proprietary control software, can give astronomers the ability to block out the glare of planet hosting stars allowing direct imaging of extra-solar planets.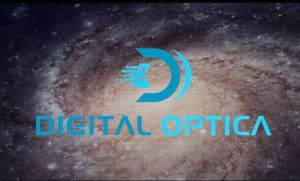 The device and software can take live images and project selected objects to be blocked all while simultaneously recording the image data. This process is capable of pinpoint accuracy and exacting occultation without any of the limitations inherent in the current occulting technologies in place. The company compares the new device to a pair of transitional lens glasses, where they darken in sunlight, except you can choose specific points to darken while leaving the rest clear.
While exoplanet research is at the forefront of focus, this device can also allow views deeper into the past than ever before. "With its exact occulting abilities, objects in deep space once masked by glare will now be visible. We hope to pave a new path to unprecedented research capabilities," said the company in a press release. "We have purposefully designed this device to be scaled up or down so it can be made available to every level of researcher from the backyard astronomer, to large land based telescopes, to even space based platforms."
Digital Optica also points out the benefit of their device to NASA's current extra-solar planetary research. "Our technology can be adapted to NASA's space based platforms like the James Webb space telescope and any future projects NASA plans to launch." This technology doesn't stop there. According to company engineers the device will be made available to users of small personal telescopes and larger ground based observatories as well.
Digital Optica has been granted Patent Pending status on their device and expect full Patent approval in the coming months. They are currently discussing licensing options to accommodate a full scale product release.
You can learn more here.
And be sure to check out the Spring Meeting of the American Association of Variable Star Observers (AAVSO) is an international non-profit organization of variable star observers whose mission is to enable anyone, anywhere, to participate in scientific discovery through variable star astronomy. The organization will host its Spring Meeting June 13 – 16 in Toronto, Canada.