Astroimager Kfir Simon has started a new service – Image Processing Services (IPS) – to help fellow astroimagers get the most out of their images. The offerings include working directly with clients to process specific images, offering one-on-one tutorials on astroimaging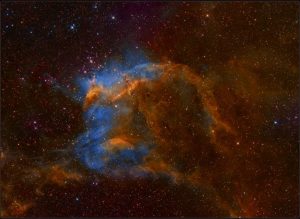 techniques/software and series of online how-to videos. Pricing is based upon individual needs.
As Simon comments "Many times, I see nice fellow astroimagers collect superb data with cutting edge instruments only to publish a mediocre, dull images without extracting their full potential. Some of them have reached out and I processed their images with full confidentiality for them to publish in many sites and magazines. I have the time…You have the data…let's make nice pictures!"
Among the one-on-one software tutorial subjects available include:
– Stacking with Maxim DL
– Deep processing with Photoshop
– Enhancements with Pixinsight
– Deconvolution with Maxim DL and Pixinsight
– Star correction with Startools
– Noise reduction with several programs.
You can learn more here.