While Astro-Physics is well known for its incredibly built mounts and telescopes, the company also offers a number of accessories built with the same dedication to quality.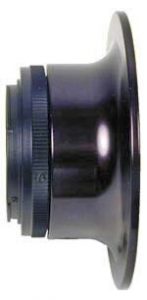 This includes adapters for SLR cameras. Astro-Physics now offers several different camera adapters for use with a number of camera manufacturers in combination with 2.7″ or 4″ prime focus field flatteners to obtain the best possible results with SLR (35 mm or digital) cameras – pinpoint from edge to edge. These adapters are designed to be used with 2.7″ field flatteners shipped after May 1994 and 4″ field flatteners from any year.
The interior of the adapters are painted flat black and are threaded for 48 mm filters. They are available with or without a T-ring. You can learn more which adapter will work best for you here.