The Rockland Astronomy Club (RAC) has announced they are rescheduling the NEAF event and the NEAIC imaging conference to a date to be determined later this year. Instead they will be hosting "NEAF: The Virtual Experience" on April 4. Here is the NEAF organizational team's announcement: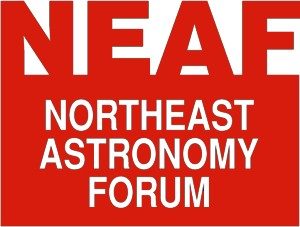 Due to the Coronavirus COVID-19 pandemic, Rockland Community College, the location of the annual Northeast Astronomy Forum (NEAF) announced new restrictions today limiting public campus gatherings to no more than 50 people until further notice.
Because of this development, the 2020 Northeast Astronomy Forum will be held virtually online instead of at Rockland Community College where it has been traditionally held for 29 years.
NEAF The Virtual Experience will be held one day only on April 4th, attendees to this historic virtual online event will experience product demonstrations, door prizes, and amazing speakers that have made the Northeast Astronomy Forum legendary.  Additionally, the Rockland Astronomy Club will reschedule NEAF at Rockland Community College later this year and NEAIC at the Crowne Plaza in conjunction with NEAF.
As the premier astronomy products show in the US, we feel that it is especially important to support the event this year. We will be supporting the event by alerting our readers with updates and more information on one day virtual event. We hope everyone in the amateur astronomy community will take the time to support the event by participating in the virtual experience.