Sirius Astro Products owner Bill Beers has announced that he is retiring and closing his astronomy products business. He will be selling out his remaining inventory until it is gone.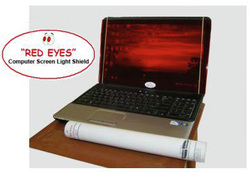 Beers recently commented, "After 14 years of supplying our red screen products world-wide to our astronomy community, we will be retiring our business. We now wish to pursue the life of leisure, which includes traveling around the country to different star party events without having the day to day stress of managing a business. Our website will continue to be active until all of our inventory is depleted. We wish to thank all of our customers for supporting us over the past many years!"
The company was well known in the industry for its ​​"RED EYES" Computer Screen Light Shield products, a must have for those using a laptop computer or iPad in the field at night and who didn't want to lose night vision or interfere with other astronomers.
Beers has been a long-time supporter of Astronomy Technology Today and we wish him and his family many years of enjoying retirement.