AstroUnga is a new Australian based astronomy retailer specializing in astroimaging products. The small shop is run by two former research scientists with backgrounds in electrical engineering and biotechnology who are passionate about astronomy and astrophotography.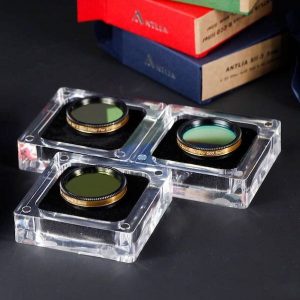 AstroUnga has recently announced they are the first astronomy retailer to carry the new Antlia line of astronomy filters. These include LRGB and narrowband filters.
The new Antlia LRGB (Luminance, Red, Green and Blue) filters offer a complement to mono astrophotography cameras. The filter set is designed to approximately equalize the RGB response from modern monochrome sensors to simplify processing and boast a transmittance in excess of 95%.
The narrowband filter set contains H-alpha, SII and OIII with 3.5nm passbands. The narrow passbands provide excellent contrast and help combat light pollution on targets emitting at these wavelengths. The H-alpha filter passband is narrow enough to block NII emissions.
All Antlia filters are AR coated on both sides and polished to within a quarter-wavelength. They are also edge-blackened to eliminate stray light and parfocal.
You can learn more at the AstroUnga website.