Artesky has introduced a new filter holder which allows owners of Celestron's Rowe-Ackermann Schmidt Astrograph (RASA) to capture astroimages using any 2″ filter with ZWO ASI cameras.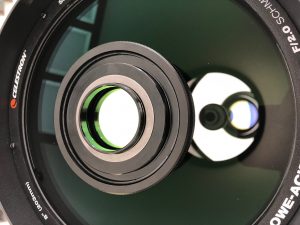 With the Artesky filter holder you can internally connect a 2-inch filter by screwing it to the existing thread. Then using the original RASA 8″ ring, screw everything to your RASA astrograph and start taking images.
Given the very low focal length of the product, Artesky has calculated and designed this filter holder to be compatible only with the following ZWO ASI camera chambers: ASI294MC-PRO, ASI1600MM-PRO, ASI1600MC-PRO, ASI183MC-PRO, ASI183MM-PRO.
For more information visit the filter product page.