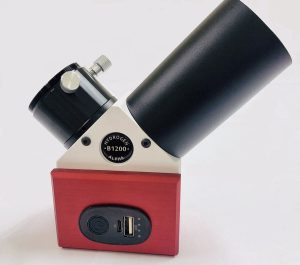 Lunt Solar Systems offers blocking filters for their solar telescope etalon systems which eliminate certain wavelengths of light to produce an image that's safe to view. Blocking filters functionally incorporate additional filters which are required for the safety and performance of the solar package.
Lunt currently offers a total of four blocking filter apertures for use with their etalon systems which come in a selection of housing designs so that you can choose the best one for your visual or imaging applications.
The company has recently introduced a new Blocking Filter Heating Module. The self-contained heating module facilitates an operating temperature for freezing temperature viewing sessions and will operate for over one hour on a single charge. The module is simple to install on all Lunt diagonal blocking filters.