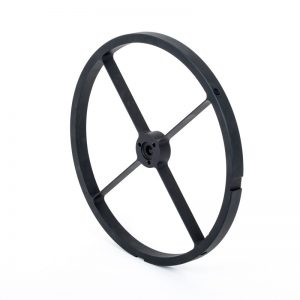 Italian telescope manufacturer and retailer Luca Arteskya is now offering a secondary mirror support retrofit kit upgrade for Sky-Watcher 200 Newtonian telescopes. The kit is compatible with both F/5 (200/1000) and F/4 (200/800) systems. The secondary support is manufactured in house by Luca Arteskya out of aluminum 6061 which is CNC machined and black anodized.
Installation is simple. Remove the secondary mirror from the original and screw it to the new secondary support. Then use the screw provided to assemble the new system. After installation you are ready to collimate and to use your improved Sky-Watcher Newtonian for imaging or visual observation.
The kit is available directly from Luca Arteskya or from its global network of dealers.