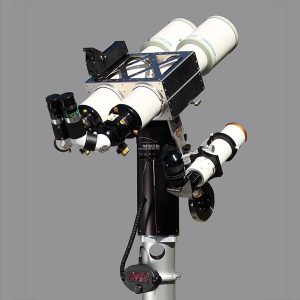 Niels Haagh hosts the website Astronomical Telescopes and Mounts Explained for Amateurs.
He recently posted the second article in a series covering astrophotography using Alt-Az telescope mounts. The article, titled Alt-Az Mounts for Long Exposure Astrophotography – Camera Rotators, offers insight into the most advanced type of Alt-Az astrophotography using camera rotators.
The article follows an earlier post – "Astrophotography with Alt-Az Telescope Mounts" – which explores the possibilities for taking astrophotos with Alt-Az mounts.
Feel free to check them out in the links provided.