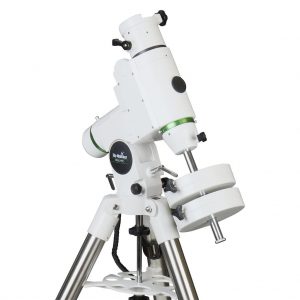 Sky-Watcher USA SynScan EQ mount owners will be pleased to know that Software Bisque SkyX Professional software's latest release now offers a new SynScan plug-in. With this update, Sky-Watcher mount owners can now connect to SkyX Pro for total mount control. No more drivers, extra plug-ins, etc. are needed.
Simply access SkyX Pro, connect the mount to the PC, do a basic one-star alignment through the controller and connect to SkyX. From there users can utilize SkyX Pro features such as T-point plate solving and Accurate Polar align to align and dial in a SynScan mount.
TheSkyX Professional Edition offers the latest major release in TheSky's thirty-six-year history. It offers an essential tool for observatory control, deep space imaging and scientific discovery, and includes a broad range of advanced features.