For those of you that are not familiar with PreciseParts, owner Ashley Stevens started the company in 2002 in Miami. They specialize in making precision custom adapters and one-of-a-kind telescope accessories. With their online Build-An-Adapter platform, almost any custom adapter can be designed and ordered online in just a few clicks or taps.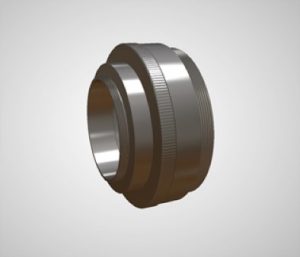 They are experts in making high quality custom adapters with fast turnaround for astronomy and astrophotography although they also occasionally make parts for other fields. All of their products are custom CNC machined, one at a time. They do not carry off-the shelf inventory.
PreciseParts now ships to more than 2,000 customers in 47 countries on 5 continents, and they count among their clients some of the top astro-photographers in the world.
Ashley reached out to let us know he has made a number of updates to the Build-An-Adapter platform to make the experience even easier and intuitive than it was before. These updates include:
– The user interface has been redesigned for a streamlined experience and now includes a rolling banner providing a quick "how-to" guide to design an adapter.
– The site now uses Secure Socket Layer (e.g. HTTPS) for user privacy and security.
– The user interface adapts automatically to screen size, optimizing experience whether the user is on a desktop or a smartphone.
– PreciseParts now uses WebGL to render a created part in virtual reality. This makes the 3-D animations extremely realistic as a part can be rotated and zoomed with clicks or touch. WebGL is supported with all recent web browsers, both desktop and mobile.
– The new Order Status page provides a quick way to check the progress of an order with no need to supply personal information.
– They now offer a Spanish and Simple Chinese language version of the platform in addition to English.
– The Help section has been greatly expanded based on users' feedback and there is also a  Search field at the top of every page to quickly find an answer in the FAQs section, or to locate a particular device in the database.