Fall weather offers one of the best times of the year to set up your telescope and enjoy the stars. And it's no surprise the October hosts a number of star parties across North America. Thanks to the folks at AMSKY, below is a list of October star parties.
October 1, 2016
C.M. Crockett Park
Fauquier County, Virginia, USA
The largest public star gaze in the Washington DC area. Learn about astronomy while enjoying the night sky with hundreds of telescopes, binoculars and homemade projects. Many experienced astronomers will be on hand to answer questions and share their knowledge. You do not need to be a member of the club or own any astronomical equipment to attend. All you need is an interest in the wonders of the cosmos. Easy access, lots of equipment and a dark sky make for a good night under the stars.
October 4 – 6, 2018
Illinois Dark Skies Star Party
Jim Edgar Panther Creek State Fish &Wildlife Park
Springfield, Illinois, USA
The home of the Illinois Dark Skies Star Party is the Jim Edgar Panther Creek State Fish and Wildlife Area, 30 miles northwest of Springfield, Illinois in eastern Cass County. The park is easily accessible from Illinois Routes 78, 97 and 125. The event includes guest speakers and an astrophotography contest. Bring your extra equipment and parts for swapping. Daytime activities at the park include hiking, biking, fishing, horseback riding and hunting or visit the nearby Abraham Lincoln Presidential Library and other historical Lincoln sites.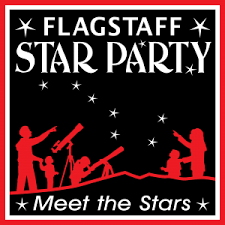 Flagstaff Star Party
Buffalo Park
Flagstaff, Arizona, USA
Flagstaff hosts the annual Flagstaff Star Party – Meet the Stars! – to bring dark sky experiences to Flagstaff residents and visitors from across the Southwest and around the world. The Flagstaff Star Party's goal is to share Flagstaff's world-renowned dark starry skies with those who may not have the opportunity to view starry night skies because of urban sky glow, yet who have a curiosity and desire to see the beauty of a starry sky for themselves, and wish to experience with their families the wonder such views can inspire. The event includes telescope workshops, observing, special talks and more.
October 5 – 8
Gordon's Park
Manitoulin Island, Ontario, Canada
Aurora Borealis Weekend is a unique event that provides the opportunity to observe the night sky and watch for the Northern Lights from a RASC designated Dark Sky Preserve, boasting some of the darkest skies in Ontario, 360 degree horizon-to-horizon viewing and an SQM reading of 21.45, along with some great events.
October 6 – 13
Pennyrile Forest State Resort Park
Hopkinsville, Kentucky, USA        
The Pennyrile Stargaze is a continuation of another very popular star party that was held on the same viewing field until 2014. 2015 was its first year using a new name, but most of the people and the same pristine Western Kentucky skies remain the same.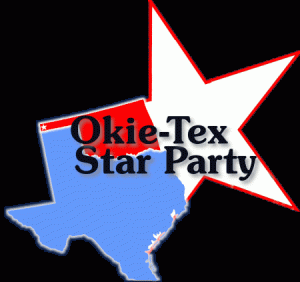 Okie-Tex Star Party
Camp Billy Joe
Kenton, Oklahoma, USA
The 35th Annual Okie-Tex Star Party will be held at Camp Billy Joe. The event offers 8 nights of Bortle 1 dark sky observing and imaging as well as seminars, area tours and more.
October 11 – 14
Adirondack Sky Center
Tupper Lake, NY, USA
The fourth annual Astrophotography Conference is for anyone interested in imaging the sky. The four-day conference costs $150 for non-members/$135 for members of the ASC. All levels of experience are accepted.
October 12 – 21
Jasper National Park, Alberta
Edmonton, Alberta, Canada        
Jasper's Dark Sky Festival invites astronomers at every level to gaze upon the wonder of one of the world's largest dark sky preserves. As daylight hours begin to recede, October is the ideal time to celebrate the skies with the annual Jasper Dark Sky Festival presented by Rocky Mountaineer, an ever-growing festival aimed at connecting all ages to our universe and beyond.
October 15 – 22
Chiefland Astronomy Village
Chiefland, Florida, USA  
Seven days under very dark skies with cool days and nights. Plenty of electricity for motor coaches and campers. Great line-up of speakers, an excellent food vendor and activities.
October 17 – 21
Socorro, New Mexico, USA          
The Enchanted Skies Star Party offers a unique Southwestern Astronomy experience. With many exciting features, the Enchanted Skies Star Party includes a unique opportunity for a night of observing at an elevation of 10,600 feet. They continue a decade-long tradition of presenting outstanding lectures by leading professional and amateur astronomers, and will gather on Saturday night for an evening of great food, Southwestern entertainment and excellent, dark-sky observing. Socorro's dry, high-desert climate, dark skies, and friendly small-town environment provide an excellent dark sky observing experience.
October 17 – 21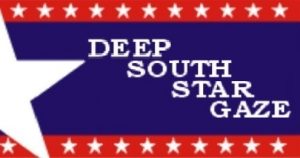 Feliciana Retreat Center
Norwood, Louisiana, USA
35th Annual DSSG is the oldest continuous star party in the southeastern United States. The event routinely attracts 130+ attendees. RVs and campers welcome and there are electrical hookups. Motel type rooms available just 200 yards from the observing field. Range of accommodations including motel type rooms, bunk house with heat and a/c. Internet is accessible in the lodge. Tent camping is also permitted. Large door prize drawing and guest speakers. 6.4 to 6.5 magnitude skies on good nights.
October 19 – 22
South Jersey Astronomy Club Fall Star Party
Belleplain State Forest
Belleplain, New Jersey, United States      
The Star Party will be held at one of the darkest sites in the region — the athletic field at Belleplain State forest.
October 20
International Observe The Moon Night
Frosty Drew Observatory & Sky Theatre
Providence, Rhode Island, USA   
Frosty Drew Observatory will join thousands of similar facilities around the world in spotlighting our nearest neighbor, the Moon. The 84% waxing gibbous Moon will be in perfect position for spectacular up-close viewing in the facility's telescopes and on the grounds. In the Drew Sky Theatre, presentations about the moon and the exciting lunar missions that are taking place will be on display. Around the grounds video demonstrations of the Moon will be played showing fantastic imagery taken of the moon by Frosty Drew and other scientific institutions including the NASA Apollo program. Come out and become acquainted with our only natural satellite, the Moon!