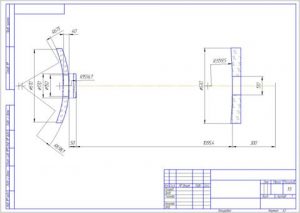 APM Telescopes recently completed initial work on the optical set of what might be the largest true Maksutov-Cassegrain telescope ever attempted, a 20-inch f/8 monster of a Mak-Cass!
The mirrors are made from Astro-Sital, and the optical elements are now undergoing broadband multicoating. Optics are by Sankovitsch, in Russia, while the mechanics are being crafted by Matthias Wirth of Germany. The telescope is scheduled for completion in 2018 and will initially be installed at APM's Hanshagen Observatory on the Baltic Sea near the small city of Geifswald.
Clear aperture of the mammoth telescope will be 510 mm, with a secondary obstruction of 170 mm, yielding a central obstruction of 33.3 percent. This exceptionally large instrument will include a computer-controlled Germain equatorial mount and pier. The price is currently estimated at $300,000US. For more information, contact Marcus Ludes here.