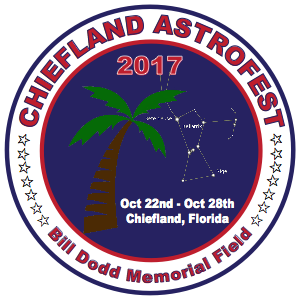 One of the best star parties in the country is coming to the Billy Dodd Memorial Field in Chiefland, Florida, October 22 through the 28th. Better yet, there is no charge to attend, but you will need to apply for an admission ticket and free membership by completing a Chiefland Astronomy Village waiver. The registration link is here.
For those who have never attended a Chiefland Star Party, get ready for some of the finest observing and imaging in the USA. The CAV's great weather, dark skies, on-site food vendor and fantastic line-up of great speakers all add to the unique Chiefland experience.
The Chiefland Astronomy Village is located on the west coast of Florida, due west from Gainesville and north of Crystal River. It enjoys moderate temperatures, few mosquitoes and plenty of creature comforts. The observing field boasts a wonderful array of amenities. First and foremost, it is dark. The private five-acre field features showers, a clubhouse, restrooms, a picnic area, and much more. The ground is flat providing easy set up of equipment, tents and RVs. It is also blessed with 360 degrees of unblocked horizon.
On top of that, CAV has the distinction of being virtually insect free. That's right, you may be "bugged" by a few mosquitoes in season, but not much else can be found the rest of the year. Fall nights are generally cool to cold and clear with daytime highs typically in the 70s (F) and lows in the 60s.
Chiefland Astronomy Village will also host a Spring Picnic in 2018. Details will be posted to www.chieflandastrofest.com/ as they develop.
###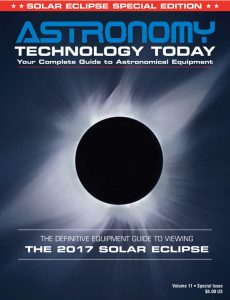 The Astronomy Technology Today editorial staff would like to take this opportunity to remind you of the availability of our Solar eclipse equipment guide  – The Definitive Equipment Guide to the 2017 Solar Eclipse.  Our goal with the 40 page publication is to provide an easy-to-consume introduction to the technological options for viewing and imaging the Great Solar Eclipse. We cover the gamut of options available including building you own solar viewer, solar glasses, smart phones, DSLR cameras, using astronomy telescopes, solar telescopes, using binoculars, solar filters (including a DYI filter option), CCD astro cameras, astro video cameras, webcams and much more. You can view the guide on our website here – its free and there is no requirement to sign up to read the guide.