Although satellite imagery of Earth may seem an unlikely subject for a magazine devoted to astro tech, we thought you might appreciate notice of this new service, nonetheless. After all, Earth is a planet, too!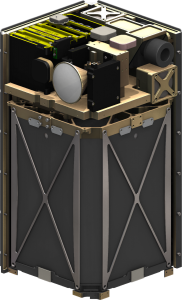 Within just a few decades, planetary research progressed from Earth-based telescopes, to flyby and orbiting probes, to on-surface rovers. Each offers advantages, but it is the flyby and orbital images that often provide the most impactful blend of macro and micro perspectives – close enough to deliver critical detail, far enough to reveal the big picture.
Of course, planetary research is not limited to neighboring solar-system or extrasolar planets. Just as it has of Mars, satellite imagery has revealed dynamic geologic, geophysical and geographic processes of Earth that were invisible within the flee-describing-dog perspectives from Earth's surface.
Google Earth delivered breathtaking satellite imagery to the masses, but its images are often too dated for optimal benefit. What was missing is control of image dates and other filter and spectrum parameters. Enter Astro Digital, a satellite imaging and image-analysis company that offers three levels of access to its resources.
It's free account option allows users to monitor five locations on Earth and to receive up to ten notifications per month via email and API of new satellite images available for monitored locations. Supported processes include True Color, Land-Water Boundary and NDVI. Maps created under the free account are stored for seven days.
Its $99US/year option ups the number of monitored locations to twenty and increases the number of monthly notifications to forty. Maps created under this account option are stored for as long as the account remains active.
Astro Digital's enterprise-level option is priced at $499US per year and increases the number of monitored locations to what the company simply describes as "huge." Ditto the number of monthly notifications. This level of service also provides for the direct download of processed geotiffs, additional account authentication security and enterprise-level SLA.
Using the service is refreshingly straightforward. Once you've set up your account and log in, you are directed to your "mission control" page. From there, click the prominent "Add Task" button and name the new task. You will be presented with a shaded map above which appear three filters: Date, Cloud Cover and Area of Interest.
Clicking on the Area of Interest link accesses a Draw Polygon tool with which you select the area of desired images. Then click on the Date filter tab to reveal a slider on which you can highlight your time period of interest, such as January and February 2016. The Date slider incorporates a bar graph to denote months for which imagery is available. Clicking the Cloud Cover tab opens a similar slider control to set the minimum acceptable cloud cover. The cloud slider is preset to 20 percent.
Once the filters are set, clicking Next opens a page that confirms key aspects of the task, including the number of image scenes that match the current filter settings. Clicking Next again opens a page that lists image-type options: True Color, NDVI, Urban False Color and Land/Water Border. Select one, then click Next yet again to open a page for setting desired actions. Action options include "Create web map," "Download raw imagery," and "Download processed imagery." Notification options, "Email notification" versus "In-app notification," can also be selected there.
Click Submit Task after setting the desired actions, then click Return to Mission Control. Your pending task will be listed there and includes a progress bar to indicate processing status. Processing a typical web-map action took us a couple of minutes.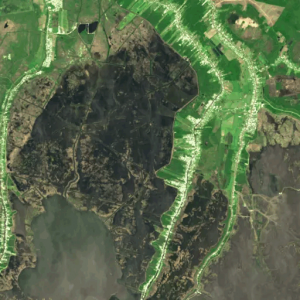 Astro Ditigal's image library currently offers open-data resources, such as Landsat 8 and Sentinel-2, as well as Landmapper satellites to the mix in a joint venture with Aquila Space.
Landsat 8 (Image 1) is a project of the US Geological Survey and NASA that uses diverse spectral bands capable of imaging subsurface minerals, plant chlorophyll and through the smoke of wildfires. It captures new data every 16 days at a resolution of 30 meters and has done so for the past 40 years.
Sentinel-2 consists of two identical satellites with multi-spectral coverage tuned for agriculture and forest monitoring, natural-disaster management, soil and water cover sensing and climate change. It operates at resolutions of 10 to 60 meters and refresh its coverage every 10 days with one satellite and every five days with both. It is operated by the European Space Agency as part of its Copernicus Program.
The Aquila Space/Astro Digital Landmapper project deploys a total of 30 satellites of two configurations. 20 Landmapper-HD satellites, each weighing 20 kilograms, which capture global images every three to four days at resolutions of 2.5 meters. 10 Landmapper-BC satellites, each weighing 10 kilograms, compliment their 20 HD sisters with daily images at resolutions of 22 meters using filters that match those of the Landsat 8 satellites.
Shown in Image 2 is the Louisiana coast where much of the coast is actually made up of water rather than land. It can be difficult to separate the two using normal processing methods but the Land-Water Boundary band combination uses Landsat's near infrared band to better illuminate the difference.
###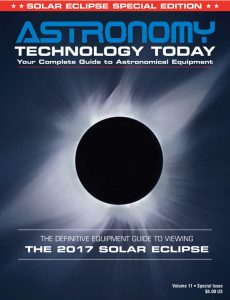 The Astronomy Technology Today editorial staff would like to take this opportunity to remind you of the availability of our Solar eclipse equipment guide – The Definitive Equipment Guide to the 2017 Solar Eclipse.  Our goal with the 40 page publication is to provide an easy-to-consume introduction to the technological options for viewing and imaging the Great Solar Eclipse. We cover the gamut of options available including building you own solar viewer, solar glasses, smart phones, DSLR cameras, using astronomy telescopes, solar telescopes, using binoculars, solar filters (including a DYI filter option), CCD astro cameras, astro video cameras, webcams and much more. You can view the guide on our website here – its free and there is no requirement to sign up to read the guide.