EclipseWatch is Celestron's full-featured Eclipse 2017 portal offering news, events, audio/visual content, tips, and everything you will need for the viewing experience of a lifetime.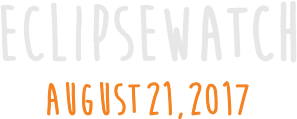 Of course, you will find everything you would expect, including educational resources, tutorials on how to safely view a solar eclipse and much more. You'll also find more off-the-beaten-path content. For example, there is a description of the August 9, 1896, total solar eclipse as seen by writer Mabel Loomis Todd, who was part of a scientific expedition that traveled to Japan to observe the event. As the Celestron team notes, "Her wording is florid, but you'll never hear anything that delivers the emotions felt during an eclipse like this."
You'll also find a calendar that contains the date and the year(s) of any total or hybrid solar eclipse that has occurred from the year 1 through the Great 2017 Solar Eclipse. How cool is that?
By the way, the Celestron team will be attending eclipse related events, including the Music City Solar Eclipse located in Nashville, Tennessee. As an official sponsor of the event, Celestron joins the Nashville Adventure Science Center for a three day, family friendly science festival at multiple locations throughout downtown Nashville and along the riverfront. The festival will feature live music, daily and nightly star parties with big screen projections of the Sun and planets, workshops, and prizes.
The team will also be represented at the epicenter of the eclipse at the Astronomy League's ASTROCON 2017 in Casper, Wyoming. As a platinum level sponsor, Celestron will be hosting safe Solar viewing as the Astronomical League will hold its annual national convention in the days leading up to the event.
Other activities Celestron is sponsoring include a donation of its EclipSmart equipment to the Lowell Observatory to stream a live feed of the Eclipse. Experts from Celestron and Lowell Observatory will be on hand to help attendees view the solar eclipse, and NASA scientists from Goddard Space Center will offer hands on activities for kids of all ages.
You can find it all at www.celestron.com/2017-eclipse-watch .
###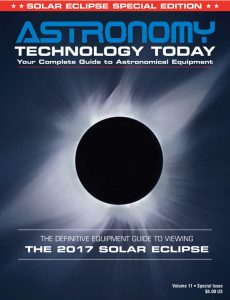 The Astronomy Technology Today editorial staff would like to take this opportunity to remind you of the availability of our Solar eclipse equipment guide – The Definitive Equipment Guide to the 2017 Solar Eclipse.  Our goal with the 40 page publication is to provide an easy-to-consume introduction to the technological options for viewing and imaging the Great Solar Eclipse. We cover the gamut of options available including building you own solar viewer, solar glasses, smart phones, DSLR cameras, using astronomy telescopes, solar telescopes, using binoculars, solar filters (including a DYI filter option), CCD astro cameras, astro video cameras, webcams and much more. You can view the guide on our website here – its free and there is no requirement to sign up to read the guide.